press and events
November 2010
November 20, 2010
Eastside Family Fair

see our ad: 2010 Gift Guide Girls

A super write-up and photos of our stroller blankets at One Bored Mommy Blogspot
June 2010
See a review of our toddler pillows at classy mommy


February, 2008

Dillyhearts goes to Hollywood!

Marcia Cross receives Dillyhearts personalized minkee toddler pillows
for twin daughters Eden and Savannah! We are proud to be
included in another amazing Jewels and Pinstripes Gift Bag.


Wanna win this fabulous Jewels and Pinstripes Celebrity Gift Bag?
visit
momlogic.com


Read more about the Marcia Cross gift bag at
Celebrity Baby Blog





Check out another article in the Mommywood section at
ModernMom.com


Dillyhearts was invited to participate in the 1st Birthday Gift Bag for
Patrick Dempsey's twin boys. How McDreamy is that?
Sullivan and Darby received our personalized minkee toddler pillows,
and big sister Tallulah received a personalized minkee chenille pillow case and tooth fairy pillow.
For more information, visit the Events page at Jewels and Pinstripes.

Happy Birthday Sullivan and Darby!


Our toddler pillows and the Dempsey Gift Bag were also featured on


celebrity baby blog




modern mom




October, 2007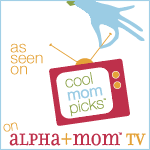 May 2007
a rave review of our toddler pillows at Cool Mom Picks
This page is being updated!

In the meantime, please visit our blog.
Scroll through the archives to check out all
the amazing press we've received
during our fabulous first year!